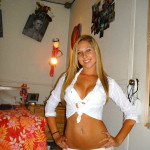 If you have gotten emails from maryxoxo@shagity.com, lisalol1@shagity.com, jess1calol@shagity.com, sarahsxy0@netence.com, lonelysarah1@netence.com, hornysarah7@netence.com, emily05@mailsever.com, nicole4sex@netence.com,sexxxxytrishaa23@myfreemails.com, trishaagurl420@myfreemails.com, vikkixoxo@mailsever.com, trishaalovesxoxo@myfreemails.com, trishaagurll69@myfreemails.com, sophiaxox1@mailsever.com or susanxo9@shagity.com and wondered about verifiying yourlself with www.idatesecure.com, date-sarah.com, www.meetingsafely.com, www.meetingsafer.com or www.date-trisha.com then you are just about to fall for the ole "dating verification" scam. Here is how some it works:
This first message looks something like this seems to be just some bait to get your email address back and then you get emails from shagity.com addresses.
from: SACHS DUPRE sachsdupre8@gmail.com
subject: fuck me like crazy – w4n

---

I'm a cute lady with pretty pussy, seeking for a nice single guy who loves to

fuck just like me. I wanting to be fucked from behind and I will suck your

dick until you cum.
If you reply to that email then you get lots of others that are all about the same basic story and a link to a webpage at www.idatesecure.com. The page displays a simple looking faux profile with the primise that you should enter some information. One you do that you'll see anew screen that starts out, "Todays charge is $0.00 for your free access to www.discreethoneys.com". It then has a form to collect you credit card billing information under the pretense that it's to some how "verify" that you're gonna come over and fuck this lady right. If you fell for that then you probably didn't notice the grey fineprint at the bottom of that page that reads like this:
(**) Your free access to www.discreethoneys.com includes $38.89 for 30 days trial to xxxStarsPass.com. To avoid being charged a monthly fee, simply cancel your memberships to xxxStarsPass.com before the trial period ends. If you remain a member beyond the trial period, your membership will renew at $38.89/month respectively, or then applicable rate until cancelled. Your free access to www.discreethoneys.com remains active even if you cancel your xxxStarsPass.com membership.

(+) Your FREE VIP bonus membership includes free for 2 days trial membership to ElitePersonalShopper.com and $1.00 for 5 days trial membership to justporno.com, renewing at $39.42/month and $39.99/month respectively, until cancelled.
Most of the personals women on Craigslist.org dating personals and places like that are posers seeking to scam gullable guys and trick them out of lots of their money. Most of them end up being legitimate hot ladies searching for sex. This's why you need to to also know of better methods that are helpful for getting hot girls or horny women in the internet. We've seen boat loads of crappy sex dating applications online that turn out to be tricks that you'll try to avoid. Lots of men and women know about the legitimate hookup places that can be found on the web. Every time you look we find many more scammy postings put on Craigslist.com personals and plenty of new fake dating places loaded on to the web. Don't click on those sorts of junk at all cost and register with a few of these genuine internet dating applications and you'll have much more sex.
from: Nancy S sxynancy4@shagity.com
subject: fuck me like crazy – w4n

---

Thank you for getting back to me, I'm happy you're interested still. This is going to be different for me, I havent met up with a guy from craiglist in the past. You seem to be nice however I'm still a little nervous, I'm sure you've seen the same terrible stories as I have about dating online, especially craiglist. I placed my contact info and a few more pictures at http://www.idatesecure.com/sxynancy4/ to be safe. I feel a little more safe with there ID confirmation process.

I got to go, however if you'd like to get in touch I've got my cellphone with me. I included a pic I just snapped to show you I'm real. I'm hoping we get together soon.

Sent from my iPhone
and
from: Sarah R sxysarah7@shagity.com
subject: fuck me like crazy – w4n

---

Hey, id feel safer if you can come over, coz im new in the area,i definitely want to meet you, coz work is stressing me out so i need some stress release, can you please call me now, my number is in my profile page, www.idatesecure.com/sxysarah7 my no. and address will be right on the first page. i just use this free site to be safe,i just want to make sure your not an offender or anything like that. dont get me wrong, can never be too careful, you know.

i'm down for whatever,im D D free you should be also.ive attach another photo, i hope you like it.

Sent from my iPhone
and
from: Laura R laurax8@shagity.com
subject: fuck me like crazy – w4n

---

Hello ! how you doing? I was just taking a quick shower and I heard my phone vibrate, my hair isnt even close to being dry yet but I wanted to quickly check my email to see if it was you writing me back…

I guess since you responded that means you are serious about doing this? Not sure if you were wanting to get together tonight, tomorrow ..or maybe wait until the weekend? The sooner the better for me..I need some lovin lol

All you have do is verify on this website HERE http://idatesecure.com/laurax8 where I am a member and do a safety verification.

It only costs a dollar and its really quick ..my cell number is on there and I have some other photos on there too. Get my cell number and give me a text or call me. Let's make this happen…I've already finished all my xmas shopping so I have lots of free time, ill be waiting for your call

Sorry if it seems like I'm being a bitch and making you work too hard, but I have to look out for my own safety.. there are tons of weirdos out there and I just want to have a good time. Hope you understand cause I really want to meet you..

Sent from my iPhone
and
from: Jennifer B jenn4fun@shagity.com
subject: fuck me like crazy – w4n

---

HI . i was hoping I'd hear back from you! I totally hope this goes down today. I am SOOO SOOO HORNY! you cannot possibly understand! Again, just to make sure you clearly understand… this is just a 'hook up'.. no drama.. no relationship. I will just give you a first name nothing else. I am all about FUN but SAFETY always comes first! No stalkers/weirdos/psychos… only perverts allowed

When I hook up with men on the Internet (sorry, ur not the first :P ) I have them verify they are an adult and safe to meet with first.. The site also protects my real information in case you become too clingy and I would have to get rid of u. hehe sorry, i've had it happen too many times before! It takes a few minutes tops for the verification which costs NOTHING (I'm already a paid member and this is a free invite from me to YOU, so i HOPE ur SERIOUS!!!) Anyways, once u pass verification it unlocks a virtual phone number of mine that u can call me on my cell phone and make this happen! I'm so excited! I hope to finally get some cawk soon!!! OMG im soo fiening for it. I just an attention whore, so I also added a few XXX rated pixs on there.. Here is the verification site : http://www.idatesecure.com/jenn4fun

So just do the verification and call me. Remember its totally free for u since im inviting u, i hope ur serious since i only get 5 of these a month!!!! So call me ASAP.. im down to do anal right now!!!!

Sent from my iPhone
Continue reading "Getting emails from girls at shagity.com and wondering about verifying at www.idatesecure.com" »