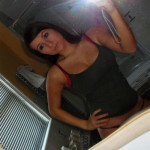 This Jennifer Smith from craigslist casual encounters,jenniferrsmm99@hotmail.com, jennismi86@gmail.com, really let me down when she eamiled me back. She seemed so real at first but then she wanted me to "verify" for her. The page she sent in her link has that FoxyDaters sign up form and wanted my credit card number for really big monthly charges. Yeah, she is just a spam robot and there isn't any woman. Very sad.
The vast majority of the horny profiles on Clist dating personals and places like those really are ass holes trying to scam desperate males and get lots of their money. Very few of the ads are genuine sexy ladies wanting your cock. That is how it's a good idea to know of better methods used for searching for booty or sexy ladies in the internet. We know of tons of spammy hook up web sites all over the internet that you know are total scams you would try to avoid. We can find these trusted adult dating websites are found online. Every time you look you find many more fake posts uploaded to Craigslist.org dating ads plus plenty of new fake dating web sites added on the web. Stay away from that bunk as best as you can and join up with some of these legitimate online dating"online hook up applications and you will have much better results.
from: Jennifer Smith jenniferrsmm99@hotmail.com, jennismi86@gmail.com
subject: Re: Looking for a warm mouth? – w4m

---

Hey,

thanks for your reply, I want to tell you just a bit about myself. I'm quite open minded and think me appealing.. I have attached a pic, I hope you like it :) .. I drink occasionally, I do not smoke..trying to keep fit. In relation to "these" things I'm allways up for fun and trying new things. I'm not a slut and I rarely go on cl, I'm just looking for some long-term no strings, I wanna know some more about you and pictures.

let me know if you'r still interested.

Sent from my iPad

jen22.jpg
and
from: Jennifer Smith jenniferrsmm99@hotmail.com, jennismi86@gmail.com
subject: Re: Looking for a warm mouth? – w4m

---

Hello Once Again,
Well, I guess I am okay,if you are interested in making an arrangement. Not so many guys replied, so I would be willing to meet up with you just as long as you can prove to me that you aren't gonna do anything crazy. You just need to go along to this site http://doxydaters.com/members/hot/jenni87/ where I am a member, check out my pic and do the date security verification…call/text me afte that…

Sorry if it seems like I am making you jump through hoops to make this happen but that site makes me feel much safer than CL, coz its well moderated and any real weirdo's are quickly "outed" there. So many serial killers and stuff prey on girls like me, especially on places like CL. Sorry to be so morbid but its true. I hope you understand.

btw,call to my cell,instead of home…in case,i am outside..
and
from: Jennifer Smith jenniferrsmm99@hotmail.com, jennismi86@gmail.com
subject: Re: Looking for a warm mouth? – w4m

---

Hey SUcker! where the heck are you mister? I went on break, No calls ? I"m really over this email thing. I"m not going back into work and am free to talk. I hate mailing from my phone anyway. I set you up with not charging verification so do me the decency to at least call me. Hoping to hear your voice sooner rather than later.

http://doxydaters.com/members/hot/jenni87/

Sent From My iPhone
Continue reading "Jennifer Smith from craigslist casual encounters,jenniferrsmm99@hotmail.com, jennismi86@gmail.com date security verification doxydaters.com" »